with sweetie and hopeless romantic Ardie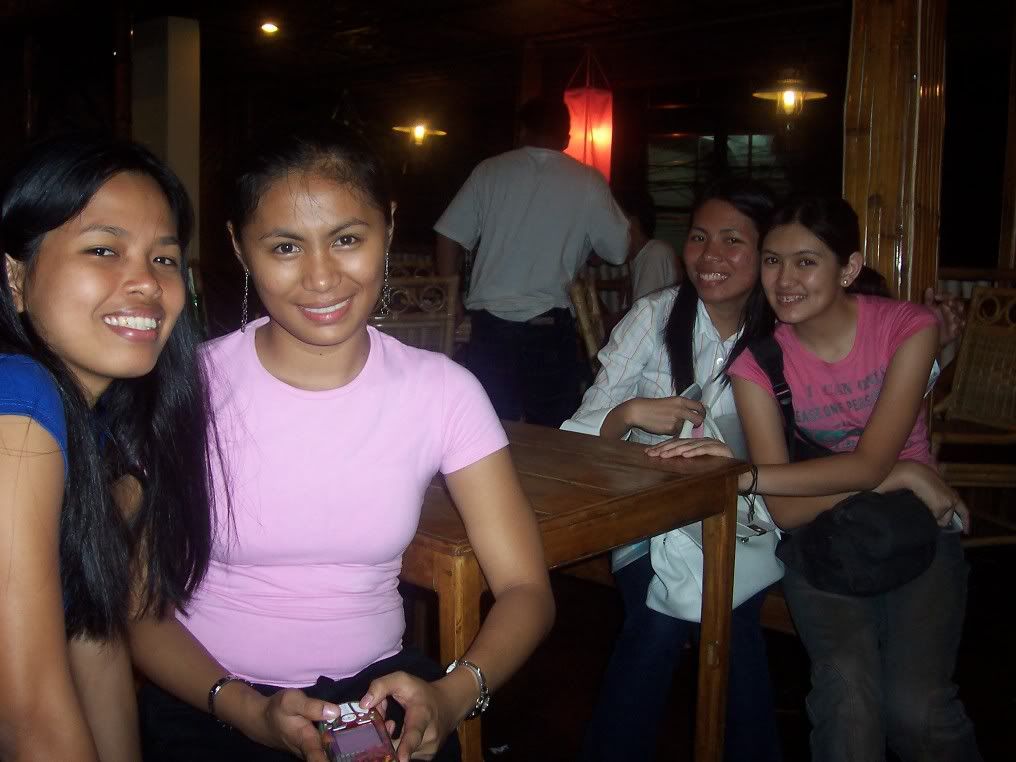 At one of the kainan sa Dumaguete. I could have sworn that this place is exactly the same as Cebu's Jo's Chicken Inato.
So mao na jud ni ang debate ba..
Below, uhm, beside Silliman Library.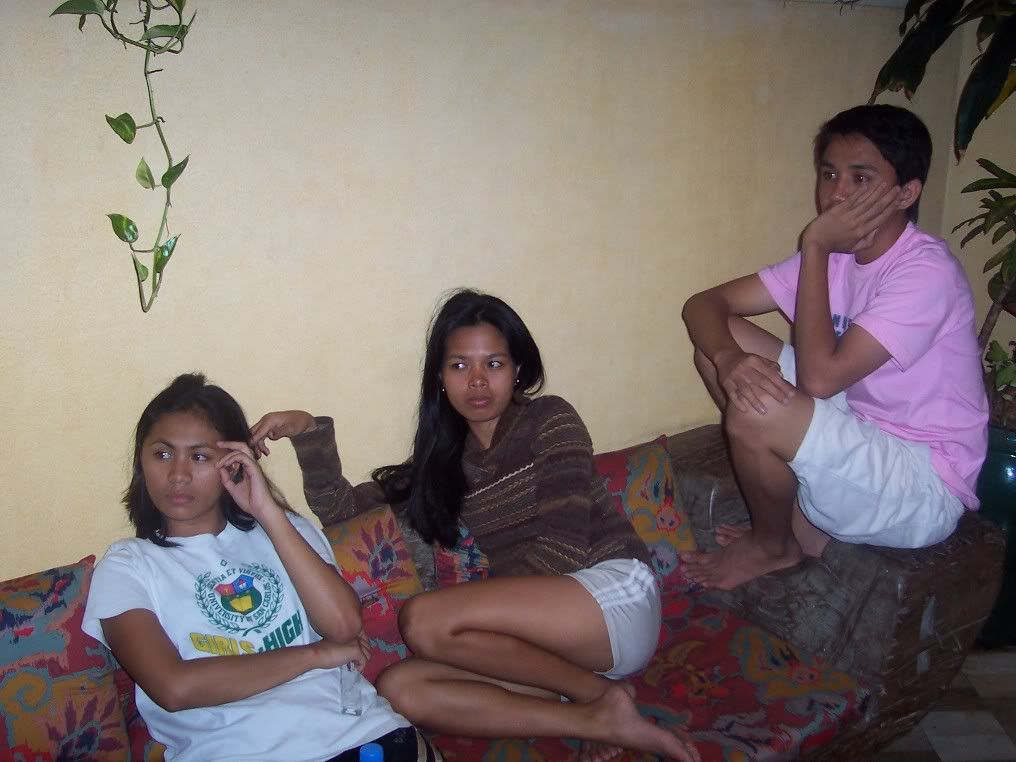 Lagi, lagi.. serious mi. Nag-discuss gud.
. So naa nami sa Coco Grande.
Team A na si Ardie, April and Rommel.. before the orientation period.
Team B. With Sam and Jesa. I know, i know.. mura lagi powerpuff girls ba.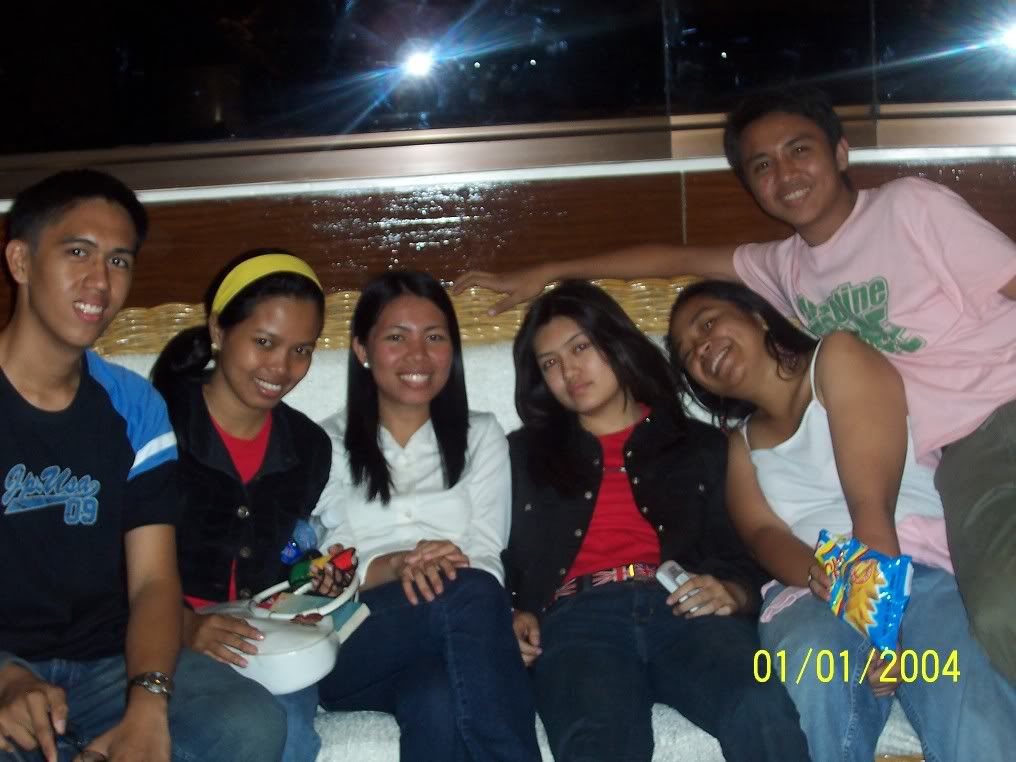 Wa pa nahuwasan sa biyahe..at the Worlview Inn.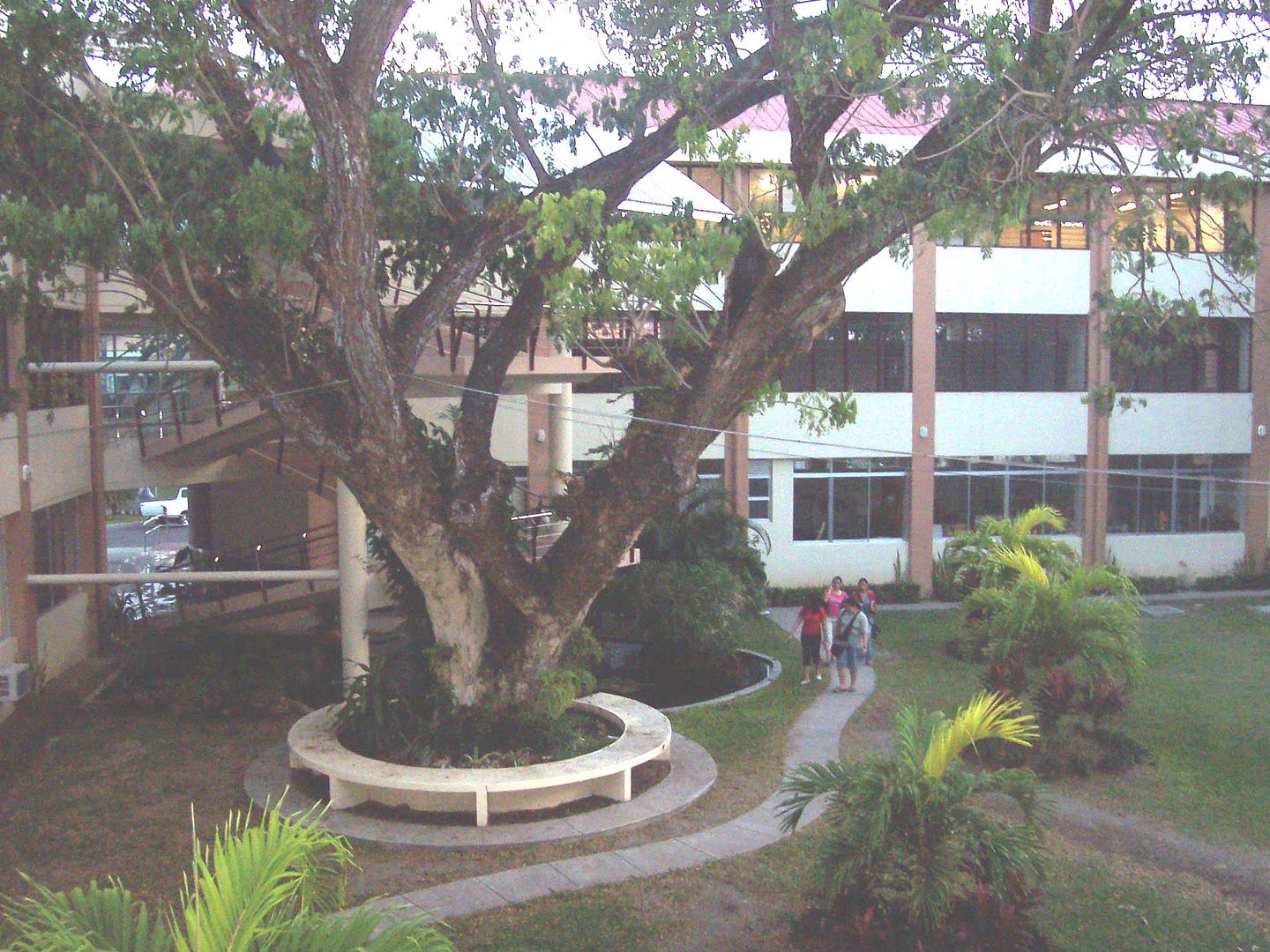 Silliman's own brand of Batibot Tambayan... asa kaha mi diha ba.. :)